Get into the rhythm of holiday shopping and stop by Birmingham La-Z-Boy Furniture Galleries now until December 29 to get 20% off their entire showroom. From classic furniture you love to brand new items that just hit the floor, this seasonal sale is not to be missed.
We stopped by to view the showroom and find a few favorite pieces with some of the best savings. Read on for some shopping inspirations as well as updates on the precautions in place so you can shop the sale safely.
Get 20% off the entire showroom during the La-Z-Boy Holiday Sale
Solid wood furniture, leather sofas, sectional crushed velvet sofas, unique coffee tables, cozy throws, modern lamps… We could go on but you understand. Birmingham's La-Z-Boy Holiday Sale is on NOW and you can purchase their entire showroom at 20% off just in time for the holidays.
Shop Safely at Birmingham's La-Z-Boy Furniture Galleries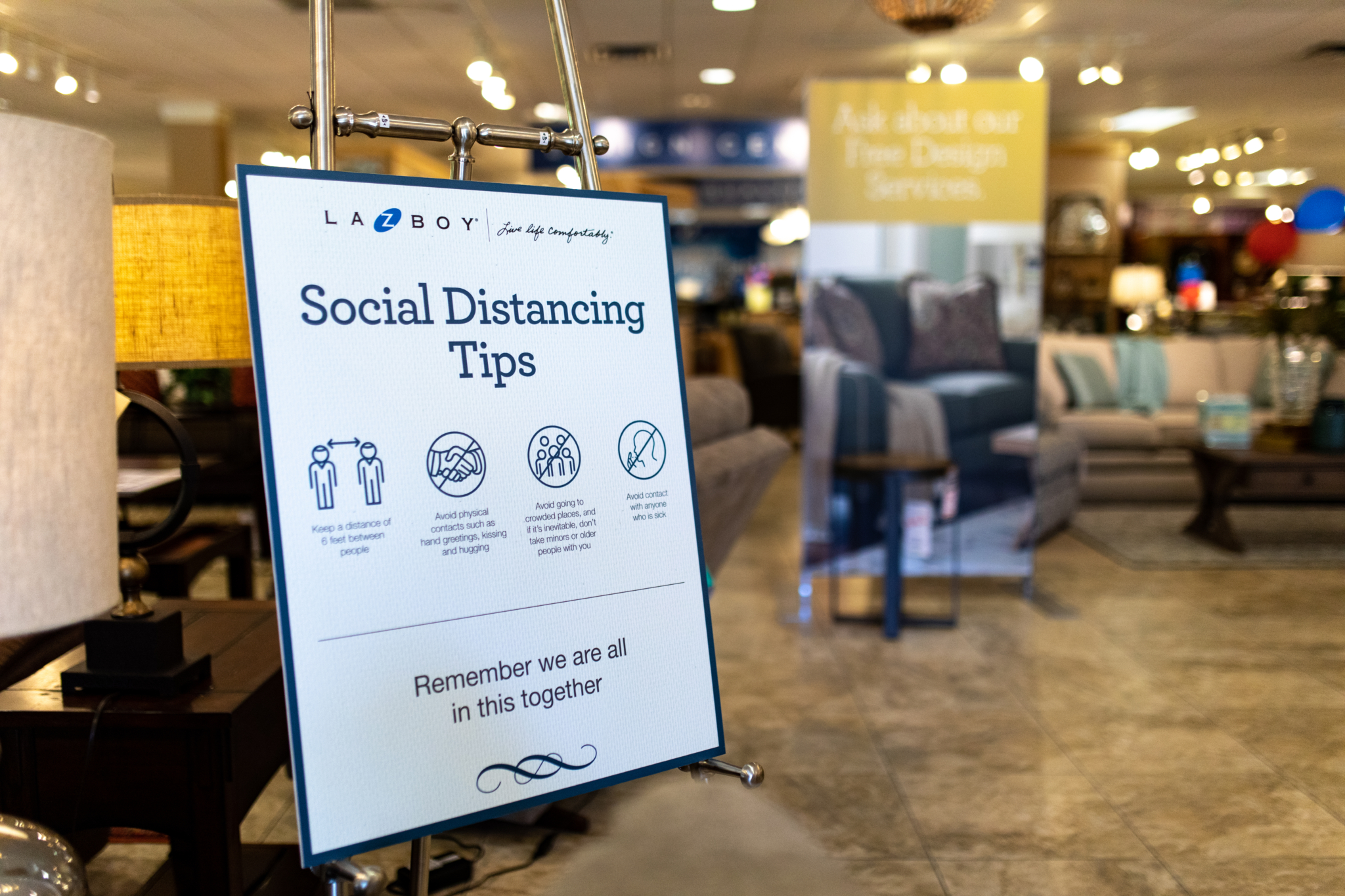 Each local La-Z-Boy location has updated precautions in place to ensure the safety of staff and guests. As you enter the store, you'll see social distancing reminders and a table with hand sanitizer.
Beyond recalls and the sanitizer offer, other precautions they take include:
Provide masks to each customer
Regular disinfection of the showroom
Allow lower occupancy in the store
Wear masks at all times
Not ready to shop in the showroom? No problem. You can always browse their selection online and call the store nearest to you to check if they have the part in stock or to place an order.
Want to browse their showroom? Buy now through December 29 at one of their three stores in Birmingham:
Sponsored by: